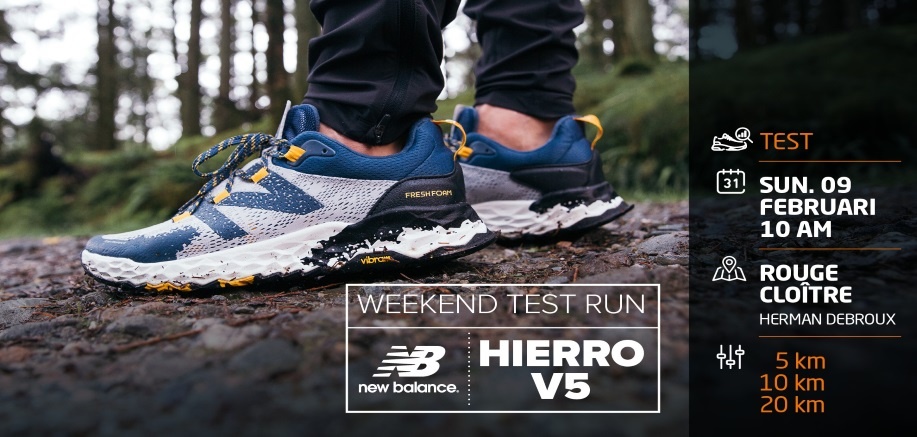 Test Run - New Balance Hierro
Come at the shop (Etterbeek) on Friday or Saturday,
Leave a warranty (ID, Passport or something...),
Pick the shoes (few sizes available, first arrived first served),
We meet at Rouge Cloître (Herman Debroux) and we will run one of the loop (5, 10 or 20 km),depending of what you prefer/want,
Then bring back the shoes at the shop as clean as you can on Monday or Tuesday.
SIMPLE ISN'T IT?
FEEL FREE TO JOIN, IT'S FREE AND IT WILL BE FRIENDLY!
Info : alexandre [dot] or
trakks [dot] be (Alexandre)