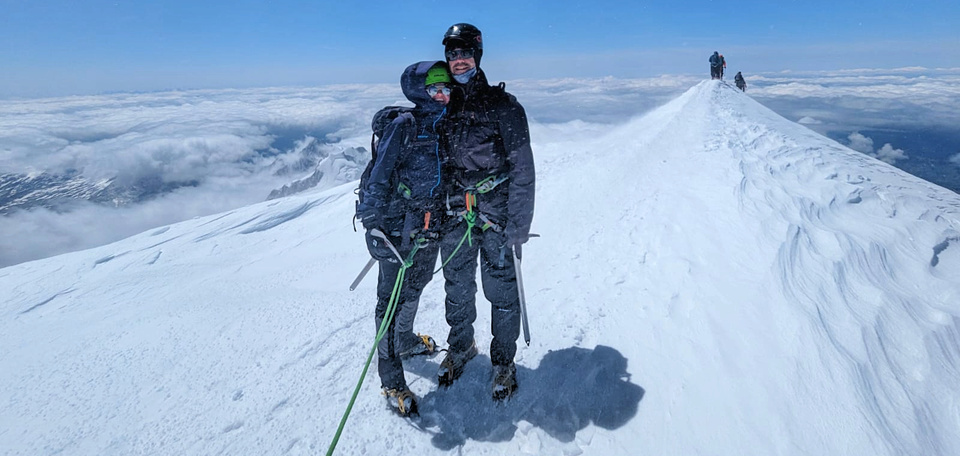 Climbing Mont Blanc with a guide
Since its inaugural ascent in 1786, Mont Blanc's popularity continues to surge. Mountaineers of all skill levels, ranging from novices to seasoned climbers, aspire to stand atop its summit.
---
Climbing Mont Blanc represents a significant undertaking, necessitating meticulous physical and technical preparation.
---
The mountain guides featured on Explore-Share offer a diverse selection of options and courses spanning from 2 to 6 days. Depending on your mountaineering experience, preferences, and time availability, you will discover the perfect program for your Mont Blanc adventure.
The guides accessible through Explore-Share recommend ascents via various routes: the Voie Royale (staying at the Refuge du Gouter and/or des Grands Mulets), the 3 Monts route (Refuge des Cosmiques), or the Italian route (Refuge Gonella).
Mont Blanc is typically ascended from late May to mid-September. The specific available timeframe may fluctuate based on the chosen route, refuge accessibility, and snow/glacier conditions.
To bolster the safety of climbers, guides will lead a maximum of 1 to 2 individuals roped together.
For a comprehensive array of options, please refer to this link . Due to limited refuge availability, we strongly advise securing your ascent as early as possible, preferably by the end of the year.
Info
1 May–30 September 2023