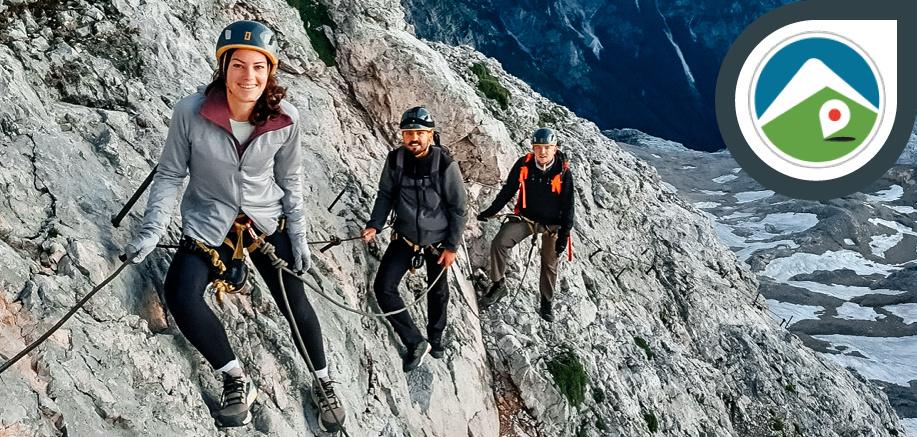 Climbing Mount Triglav (2864m) in Slovenia
From the 20th of June to 31st of September make the best of your summer by spending 2-days climbing the famous Mount Triglav (2864m) in the Slovenian Julian Alps with a certified local mountain guide
You can join a group on Sundays/Mondays and Wednesdays/Thursdays or book a private tour.
The adventure starts off early in the morning in the Krma Valley, where it also ends the following afternoon. The Triglavski dom is the highest mountain hut in Slovenia and also where you will spend the night before summiting Triglav.
On day 1, you will spend around 5 to 7 hours hiking, with an altitude gain of around 1500m. On day 2, it will take around 3 to 5 hours to reach the Triglav summit from the mountain hut, and then it will be another 4 hours back down to the Krma Valley. There is a via ferrata (a path equipped with wires and pitons) from the hut to the summit and back.
This program is an ideal way to start out mountaineering if you already have a good fitness level and a feel of the mountains. The via ferrata to the top makes it a super special climb, plus, the Julian Alps are beautiful!
The price is 245 € per person, and includes the guiding fee and the transportation from your hotel/airport (if in the area) to the start of the trip and back.
The accommodation, meals and drinks are around 65€ per person. The hut is very comfortable and has blankets, sheets and mattresses.
Technical equipment for the climb, such as harness and helmet, will be provided by the guide. However, you will need to pack your own personal gear.
Info
20 June–15 September 2023
From 245€