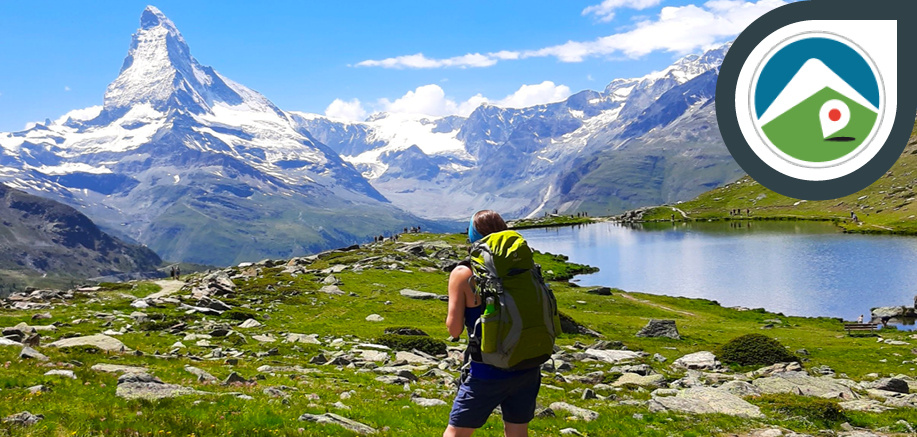 Matterhon - Summer Adventure trek
Enjoy an unforgettable 4-day adventure trek around the iconic Matterhon with a group of like-minded explorers.
Spend your days hiking through the Swiss Alps and rest in cozy mountain huts along the way on a unique summer adventure.
You will start your adventure in Randa, on the train line to Zermatt, after midday, on the first day of the trek. From there, a deep forest path will take you to discover amazing Panoramic views of the Alps from the Europa Hut. Then, on the next day, you will cross the Charles Kuonen suspension bridge, which is the longest in the Alps! Through the Europaweg balcony trail you will reach the Täschalp hut. On the third day of the trek, you will take a route towards the iconic Matterhorn to enjoy some of the best views of this stunning mountain and then spend the night in Ze Seewinjinu mountain hut. Finally, on the last day, you will wrap up this amazing experience with a tour of the five lakes before returning to Zermatt..
This tour is perfect for hiking enthusiasts that are fit and who enjoy spending time in nature with other like minded adventurers. It's a unique opportunity to experience the mighty Matterhorn and its mountaineering environment even if climbing to its summit is beyond your capacity.
The price to join this tour is EUR 873 per person, and it includes the guiding fee, accommodation in mountain huts, breakfasts and dinners, and a return ticket to Randa from Geneva or Zurich. It does not include lunches, Sleeping bag liner (available to purchase), walking poles (available to rent), flights or personal/travel/rescue insurance.
Info
1 June–30 September 2022
From 873€