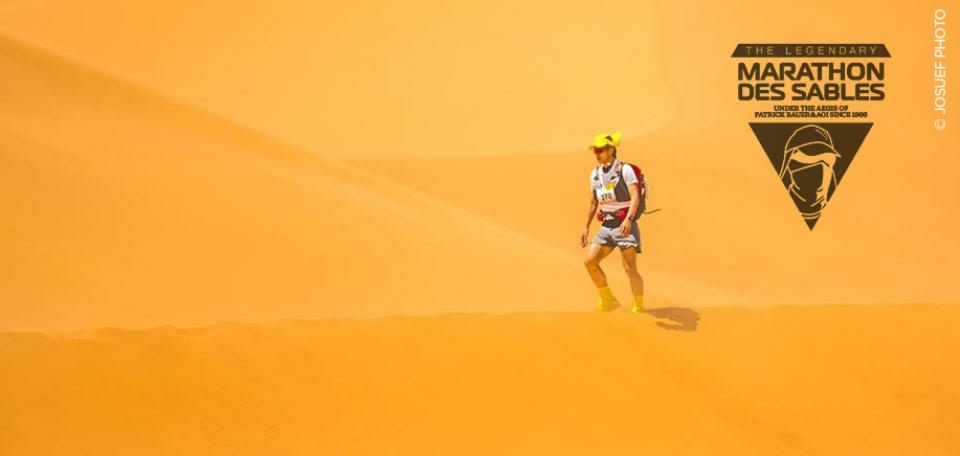 MDS, een afkorting die galmt in de oren van sommigen of voor anderen herinneringen oproept.
De mythische meerdaagse loopwedstrijd in de woestijn van Marokko is voor veel lopers de ultieme fysieke en mentale uitdaging. Er wordt verwacht van de deelnemers dat ze 250 km afleggen in 7 dagen, met zoveel mogelijk autonomie. Deze wedstrijd wordt vaak omschreven als de zwaarste wedstrijd ter wereld. Het zand, de wind en de hitte zijn je grootste vijanden onderweg. Maar het is voornamelijk een strijd met jezelf.
TraKKs neemt elk jaar met een eigen team deel aan de Marathon des Sables. Ons doel is ervaring uitwisselen, onze passie delen en elkaar motiveren onderweg.
Maandag 13 december organiseert TraKKs Gent een conferentie met als thema MDS. Hier zal de oprichter van TraKKs, Christophe Thomas, zijn kennis en ervaring delen. Hij is een ervaren ultra trail loper en heeft meerdere deelnames aan de MDS op zijn palmares staan. Ook de adviseurs van TraKKs Gent kunnen je meer informatie geven over de juiste voeding, het geschikte materiaal en advies geven rond schoenkeuze.
Deze conferentie richt zich tot lopers die al ingeschreven zijn voor ons TraKKs MDS Team, lopers die ingeschreven zijn voor MDS 2022 of 2023 en iedereen die interesse heeft om meer te weten te komen over deze mythische woestijn race.
Schrijf je snel in, aantal deelnemers beperkt om de social distance te bewaren.
Waar: TraKKs Gent
Wanneer: Maandag 13 December, 18u30
Info
13 December 2021 - 18:30
1u30
Christophe THOMAS