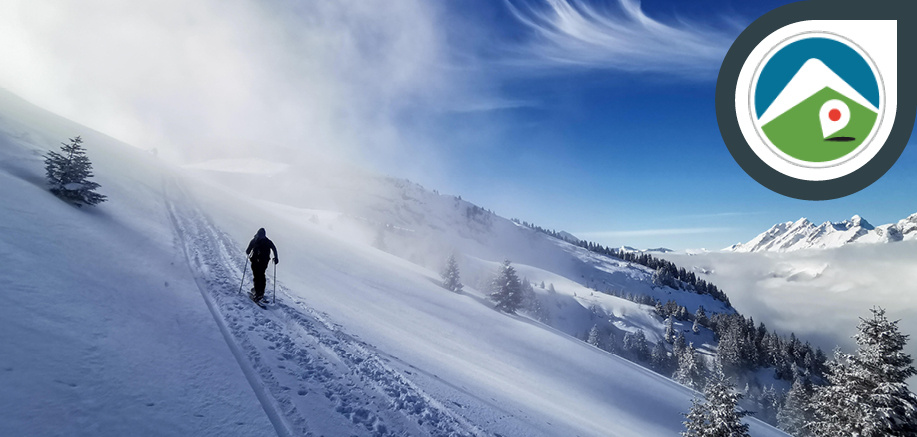 Ski Touring around Chamonix
From December to April combine climbing and skiing away from the crowds on a ski touring adventure suited to your preferences and needs in the Chamonix region.
Let a local certified guide plan the best itinerary for your level, taking into account the snow and weather conditions.
You will meet with your guide in Chamonix, one of the most famous ski touring destinations in Europe. From there, you will skin up and ski down some of the most impressive slopes in the Alps and get to discover some of the secret, local spots, away from the crowds and surrounded by awe-inspiring views. You can choose to go skiing for 1 or more days on an itinerary designed for you.
This program is perfect for explorers who are looking for off the beaten track ski spots, and who want to explore the amazing mountains surrounding the famous Chamonix resort town, away from the crowds but still in the hub of things.
The price is 93 € per person for a group of 4 and it covers the guiding fee.
Accommodation, meals, transfers, ski lifts, equipment and guide expenses related to the program are not included. However, one of the great things about ski touring around Chamonix is that you can easily find rental shops, delicious cuisine, apres-ski fun and more, all while reaching remote spots too!
Info
15 December 2023–30 April 2024
From 93€