Leki, the "Deutsche Qualität"
For the new version of its "Micro Trail Pro", Leki is playing the continuity card. These poles are slightly heavier than the Black Diamond, although their weight has been revised downwards (7 g less). They therefore appeal to a larger number of trailers whether they be light or medium-weight.
The German brand is always remarkable by the quality of its finish, which extends the life of its poles. The grips, still made from cork, are very comfortable and the Trigger Shark grip system makes it possible to get rid of the pole with one hand. This system makes it easier for you to use or remove your poles. If perfection does not exist, we would be tempted to use this term to qualify this product.
In conclusion, in both cases, it does not take very long to get used to the principle of folding and unfolding poles. Given their weight, you can either run with these unfolded in your hand, or folded without necessarily having to put them in your bag or hang them on your belt. As for the choice between wrist strap and the Trigger Shark grip, it is difficult to say. It will really be up to the user to test them in specialized stores and possibly on the terrain to find out what he/she prefers.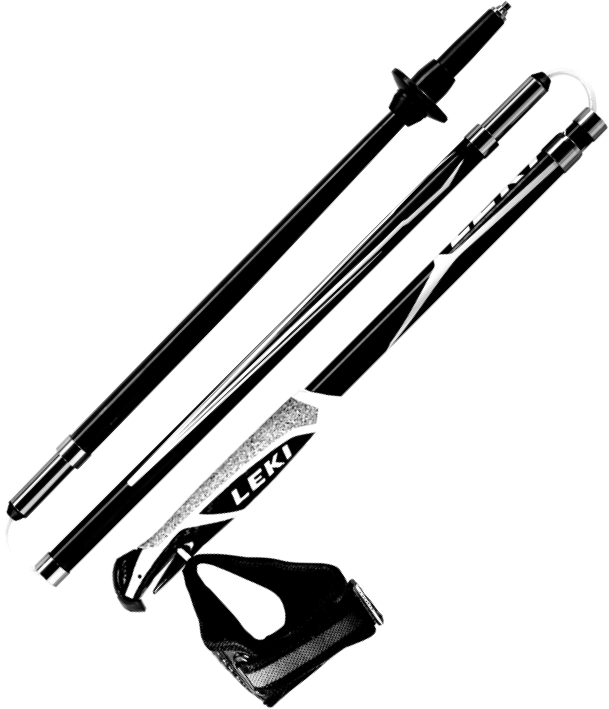 LEKI – Micro Trail Pro Specifications
Price : 149€
Weight per Pair : 386gr
Shaft Construction: Carbon
Segments : 3
Trigger Shark grip
Dimensions : 38cm collapsed length and 120cm maximum length
THE +
Quality
Finish
Aesthetic look
Solidity
THE -
Maybe its price, even if the high quality of the product justifies it.
See on the outlet