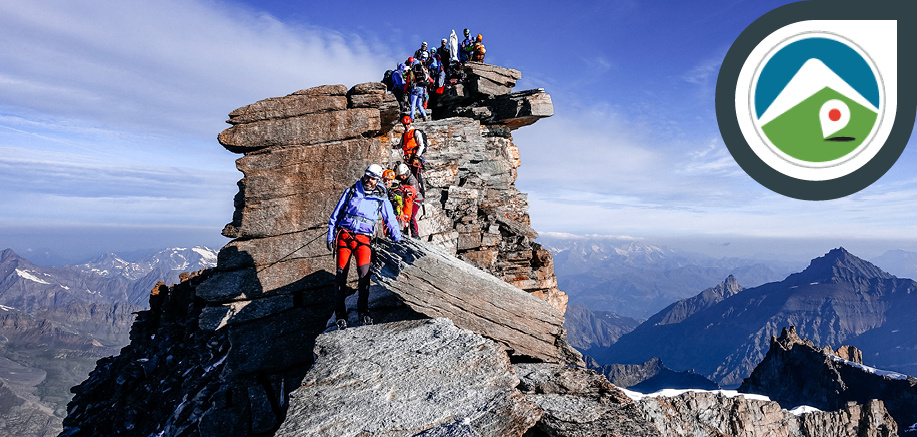 Gran Paradiso 2-day Guided Ascent
From June to October climb your first 4,000m peak and enjoy the rush of reaching the Gran Paradiso summit. This readily accessible mountain is the ideal peak in the Alps for fit mountaineering beginners looking to take their climbing to the next level.
Pont Valsavarenche is where it all begins. After meeting in the parking lot, a light 2 to 3 hour guided trek will take you to the Vittorio Emanuele hut at (2,584m) where you will spend the night. The following day you will spend 8 to 10 hours climbing, including the descent. After a rocky stretch, you will experience the glorious views of the beautiful Alps at the Gran Paradiso summit.
This program is perfect for those who want to push their limits and reach the summit of their first 4,000m peak. After climbing Gran Paradiso, the only way to go is up!
The price is 196 € per person if you are 4. This price covers the guiding fee, liability insurance and renting of group equipment (ropes, carabiner, pulley for rescue crevasses, ice screws).
It does not include half-board accommodation at the hut, personal equipment (Mountaineering shoes, harness, ice axe, etc.), meals and beverages at the hut.
Info
1 June–30 September 2023
Pont Valsavarenche AO
Italy
From 196€