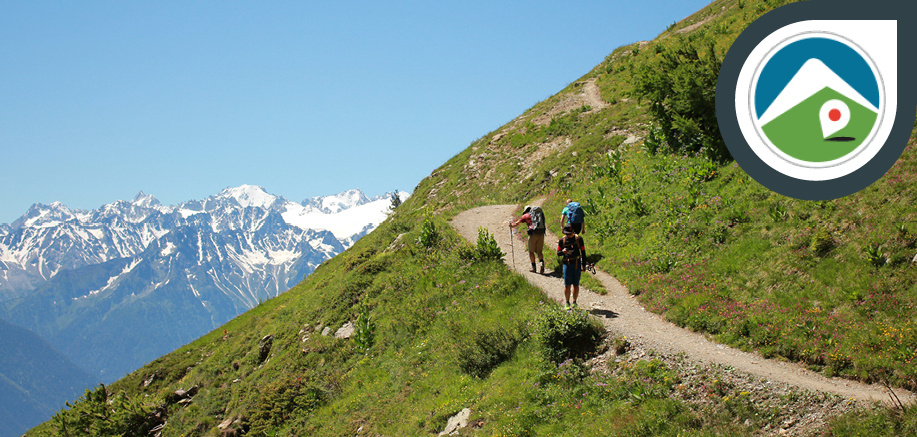 Tour du Mont Blanc Summer Adventure Trek
Enjoy an unforgettable 4-day adventure trek on the classic Tour du Mont Blanc trail with a group of like-minded explorers. Spend your days hiking through the Swiss Alps and discover iconic landmarks on a unique summer adventure.
---
You will be picked up at Geneva airport in the morning, on the first day of the trek. From there, you will drive to Mont Blanc's Italian Side where you will begin your hike through the Val Ferret valley to the Rifugio Bonatti hut at an altitude of 2,025 m.
The following day, you will enjoy a steep trek to the Swiss border on the way to La Fouly, plus, you will get to sample some cheese at a local farm too. Once at La Fouly, you will be transferred to Champex-Lac for a dip in the lake before a night of restorative sleep.
On the third day of your tour, you can have your cake and eat it too, but first, you will have to put in the effort and trek all the way to Bovine for it. In the afternoon, you will go down Col de la Forclaz, and finally, in the evening enjoy views of the lovely pink church at dusk as you arrive in Trient.
On the last day of the trek, you will set off early through Col De Balme and catch postcard views of Mont Blanc on the way to France. When you reach Le Tour, you will be transferred to Chamonix or Geneva.
This tour is perfect for hikers who are fit and enjoy spending time in nature with other like-minded adventurers. It's a unique opportunity to discover some of the most emblematic spots of the Tour du Mont Blanc trail, and enjoy some of the most iconic views of the Alps.
---
The price to join this tour is EUR 635 per person, and it includes the guiding fee, accommodation, transport during the trek, breakfast, and dinner
---
Info
6 July–15 September 2023
From 635€