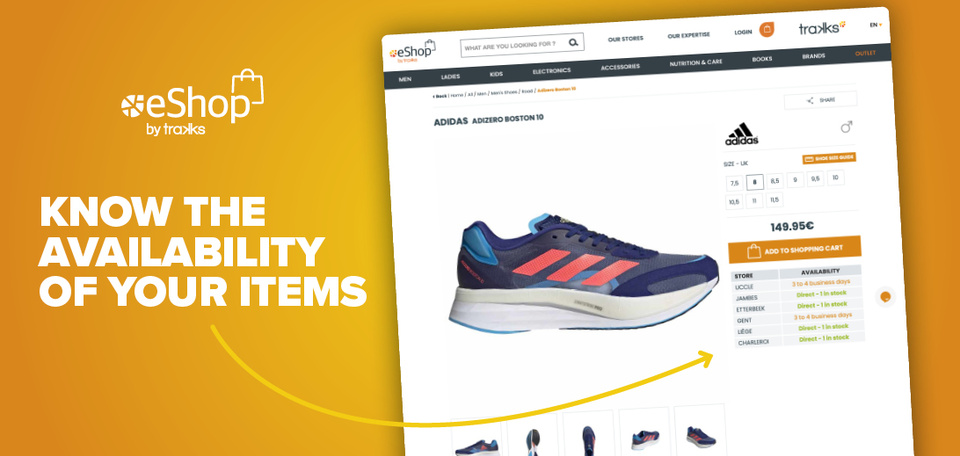 Un eShop plus clair et plus rapide
Dorénavant la disponibilité des articles est affichée. Vous savez donc immédiatement dans quel magasin TraKKs se trouve l'article que vous désirez.
Un clic and collect simple et efficace.
Si votre commande comprend plusieurs articles, il est possible qu'ils soient disponibles dans différents magasins. Une estimation de date de livraison ou clic and collect vous est indiquée. Un mail de confirmation vous sera envoyé quand tous vos articles seront regroupés.

Plus rapide et plus clair !